Travelling with taste: barbecue of the world
First sunny days bring the well-liked season of barbecue. In the open air enjoying the sun, we treat our friends and relatives with crispy smoky meat.
Barbecue traditions have deep roots. Primitive people were the first to taste meat cooked on fire. Since then, millions of people across the world have cooked this dish using different devices and recipes. But only in the early 16th century, the Spaniards, after the expedition was held at the Caribbean, brought to Europe the word "barbacoa", which derived from the Indian "barabicu", translates as "sacred fire pit". Since then, Europe and America have fought for a title as home of BBQ competing in methods of cooking meat.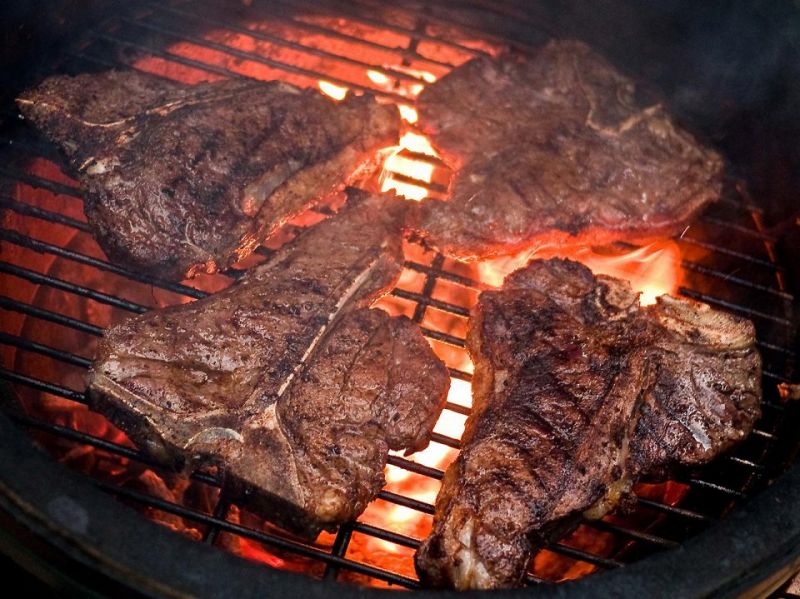 For Americans, barbecue is a tradition, even a cult. Barbecue is an essential part of all holidays or weekends. And Memphis should be especially mentioned for its best grilled pork ribs cooked with or without sauce. A barbecue sandwich of meat cooked on grille is popular as well. Actually, the World Championship Barbecue Cooking Contest owes its existence to this city. This year, competition will be held in Tom Lee Park, Memphis, from the 15th to 17th of May. Hundreds of teams will compete for the significant money prize. Admission will be nearly $10. This event attracts thousands of barbecue fans from the whole world. But traditions of cooking barbecue in other regions of the United States are also interesting. For example, whole hog is cooked in Eastern North Carolina. Meat is served finely chopped with vinegar and spices as a sauce. And in Kansas City it's all about sauce based on tomatoes and syrup, which delivers a bit sweet taste to meat.
There are slightly different traditions in the eastern hemisphere. The French prefer to marinate meat in vine whilst Italians use tomato or pineapple juice. Europeans grill whatever you want starting from fish and seafood to vegetables. As a rule, Europeans go to picnic with a basket where there's always place for a bottle of red wine.
No doubt, in the Mediterranean barbecue cooking was influenced by national cuisine with its essential attribute – olive oil. Since ancient times, Greeks have traditionally cooked souvlaki, small bits of pork meat marinated with olive oil and spices and grilled on small wooden skewers. This popular Greek fast food is liked by not only locals, but also by visitors. There is a rumour, that the best souvlaki can be tasted at local traders' place in Monastiraki district in Athens.
Slavs have adopted the tradition of cooking on skewers too. Shashlik, so loved in Ukraine, is skewered meat that is placed in mangal, a Ukrainian kind of barbecue. The preferred kind of meat is pork's neck treated with marinade. Meat cooked on the embers in the mangal is juicy and flavourful. Shashlik should be eaten piping hot with fresh green onion and mustard or ketchup. An outstanding place is devoted to Georgia where shashlik is exceptionally men's business and an integral part of any holiday. It's called "mcvadi" there. In Kakheti region, meat, usually beef, pork or lamb, actually isn't marinated. The secret is in vine that is used for cooking meat. It is obligatory served with red dry wine.
The most advanced barbecue culture is in Germany. Special place equipped for barbecue can be found in every park. Women as well as men grill meat and excellent German frankfurters. They are absolutely equal in this. By the way, there are a lot of associations of barbecue lovers in Germany. A great competition for the honoured title of "Barbecue King" is annually held here. This year, Willy Sachs Stadium in Schweinfurt will host German Grill- and BBQ Championship on the 2nd and 3rd of August. Amateurs as well as professionals will take part in this competition.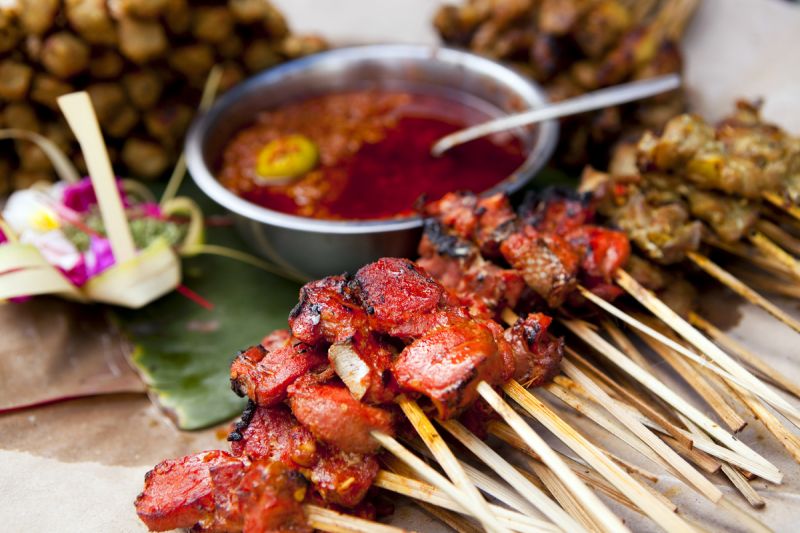 Not only in Europe or America, barbecue is popular in Asia too, but it's cooked here in streets. Satay or sate, so loved in Indonesia, is made of chicken bits marinated with herbs and grilled on bamboo skewers. Satay is considered a great nosh as it's sold in every corner of a street.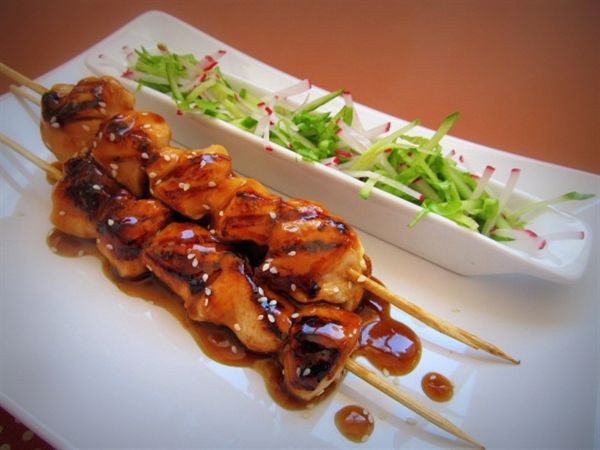 In Japan, skewered chicken meat is called "yakitori". It is seasoned with sweet-sour sauce and served with cold beer.Whatever you like, souvlaki or shashlik, barbecue or yakitori, they all show us how reach traditional cuisines are.
Original language
Читайте также
A city under the volcanic ash, hardened lava, abandoned houses... The atmosphere of chaos and fear still reigns in this area.
And here it is, the long-awaited time when every ray of sunshine warm happy! Somehow, in the spring so eager for new experiences, bright colors, emotions and feelings. Therefore, the spring would like to spend the journey somehow in a special way: in
Seychelles - an island nation, uniting more than one hundred islands in the Indian Ocean, located near the equator and the coast of Africa.