Following the route of Eat, Pray, Love
You can read your favourite book over and over. You can memorize your favourite phrases or adopt habits of the central character. We offer you to travel the route of a book.

This fascinating journey will help you to find the taste of life and enjoy every moment.

Elizabeth Gilbert's book Eat, Pray, Love and the movie starring Julia Roberts, loosely based on this novel, became so popular that many travel companies began to offer special tours following the route of the heroine in Italy, India and Indonesia.
It is worth noting that all the events described in the novel actually took place in the life of Elizabeth Gilbert. That is why many tourists and admirers of the writer so willingly go in search of the truth according to the route of Liz. IGotoWorld.com team is no exception. This time – the Eternal City.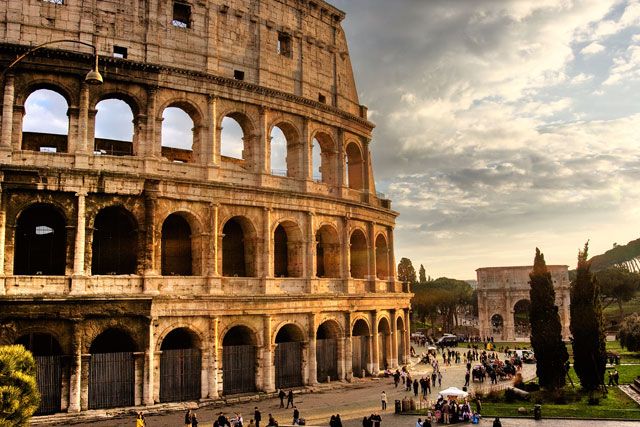 1) A little bit of antiquity

Piazza Navona is a place, which will bring you back to ancient times. Old buildings, fountains, balconies with flowers, street performers and cosy cafes create a unique atmosphere.
Here you will see incredibly beautiful Church of St Agnes designed by Barromini.
Another attraction on this square is Palazzo Pamphili, where today the Brazilian Embassy is located.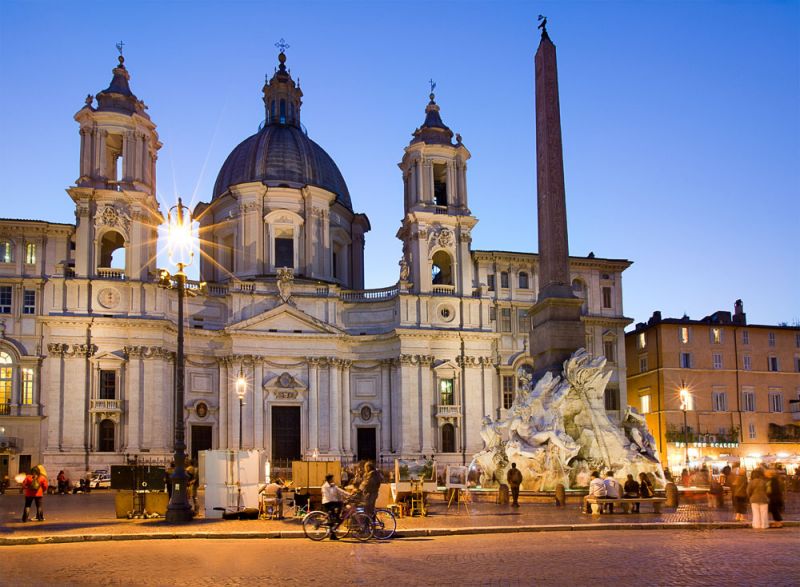 Dive into the atmosphere of the Eternal City walking in the very heart of it.

2) About art and not only

Church of San Luigi dei Francesi is situated not far from Piazza Navona. It is free to visit and admire the paintings of Caravaggio. Go inside and enjoy it. Liz loved this place.

3) A place of solitude

The Tiber Island is one of the favourite quiet places of Elizabeth. Ever since ancient times, the island is associated with healing. The hospital opened here in the 16th century has been operating till now. Two bridges go to the island. The heroine loved walking along the Tiber. Perhaps you would like such walk too.

4) Lunch in a trattoria

Trattoria is a small Italian restaurant with a homely atmosphere and reasonable prices. Such places abound in Trastevere, which is located near the Tiber Island.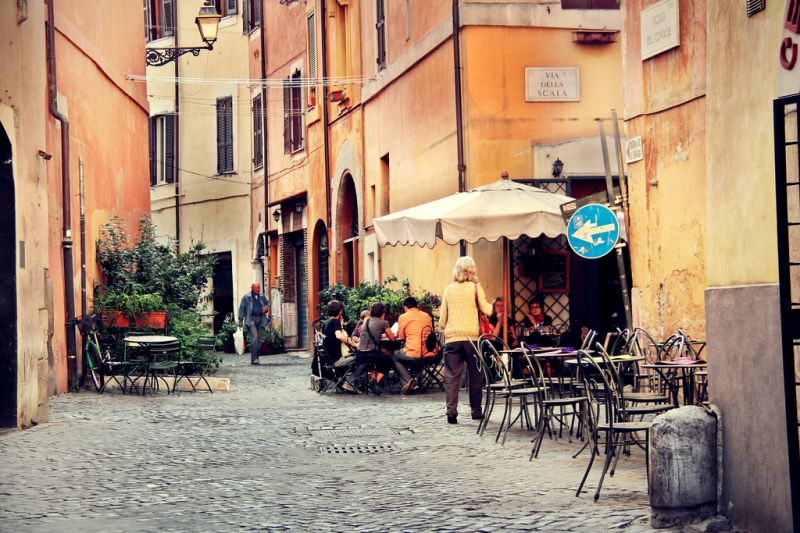 In one of such trattorias Liz tasted roast chicken, an assortment of bruschette and pasta with cheese. Trastevere is famous for its authentic flavour: narrow cobblestone streets, medieval houses and tasty Italian cuisine in local cafes.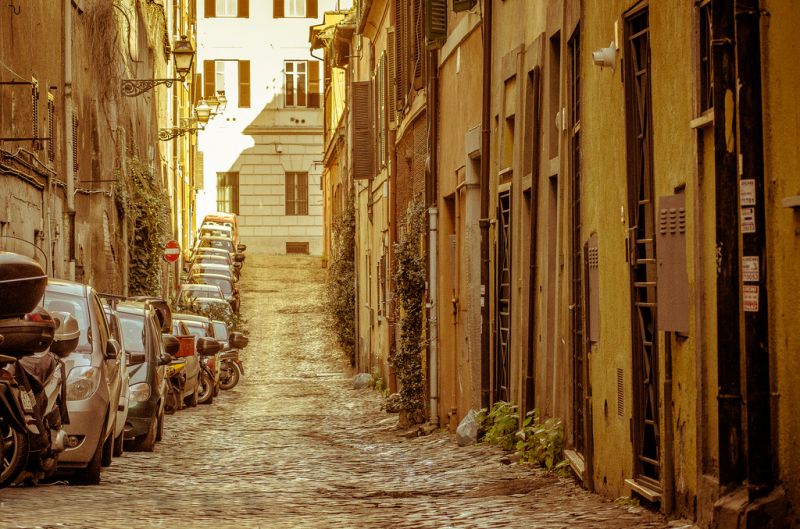 5) Visiting gods

Not far from Piazza Navona, you should definitely visit the famous Roman Pantheon.
"The temple of all the gods" was built in the year of 126. Till now it has been one of the greatest architectural achievements of mankind. Elizabeth visited the Pantheon on every occasion: "an old proverb says that anyone who goes to Rome without seeing the Pantheon 'goes and comes back an ass'".

6) A place for meditation

Another place that Elizabeth couldn't ignore is Mausoleum of Augustus. Quite unpopular among tourists tomb is a magnet for the main character. This place makes you thinking about who you are.

7) Ice cream from St Crispino for a dessert

Visiting Rome without tasting gelato is a crime. If translating from the Italian, gelato means "ice cream."
Liz often went to Il Gelato di San Crispino to taste the next portion of the Roman gelato.
In fact, Rome has several cafes, where you can buy "ice cream from St Crispino," but in the book of Gilbert it is not mentioned which exactly Liz visited. Perhaps it was the gelateria near Trevi Fountain. Come to Rome and choose your favourite gelato: honey with hazelnuts; grapefruit and melon, cinnamon and ginger...

Original language
Читайте также
Word of Singapore for many fanned Wrath amazingly beautiful tropical paradise. This island city-state, belongs to the twenty smallest countries in the world.
London is one of the oldest cities in the world. It steeped in more than 2000 years of history enduring much. It used to be the capital of the strongest and most powerful Empire of the world.
The medieval spirit, romance, power of fortified walls, breathtaking scenery – everyone can dive into this peculiar gothic atmosphere. In Europe, tourists are offered to experience life of medieval novels' heroes turning for a day into a host of a real ca