Small & Charming European Countries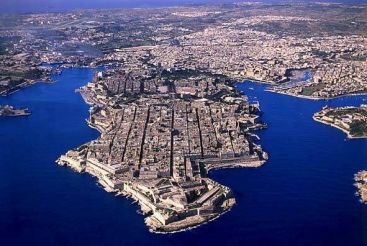 It's not easy to find them on a globe. People always play jokes about their small size and population. In past times, the whole Europe consisted of small countries only. But now there are very few of them: Andorra, Liechtenstein, Malta, Monaco, Luxembourg, San Marino. Each of them has its own image. Each small country is like a huge museum which can tell a lot about its rich history.
Andorra is an ancient principality in the Pyrenees. Its citizens were first recorded in the 2nd century BC. When travelling through the country, you can discover ancient houses, fortresses' ruins, medieval temples, bridges built by Romans, and what not! The country is also famous for its mountain resorts, picturesque lakes, perfect facilities for hiking and horse riding, thermal springs, and bright national festivals.
The Principality of Liechtenstein impresses people with its many faces: on the one hand it is a country of virgin nature, on the other hand it is a county of modern technologies, and it is also a world famous financial centre. Towns and villages have preserved their ancient look with their narrow streets, stone bridges, Alpine style houses with terraces and flowerbeds. While visiting the old capital Vaduz, don't forget to see the castle where the princely family lives, St Florin Church, and the Red House. The country's nature is worth seeing too – the Rhine River valley, Alpine slopes, scenic forests, vineyards and fields. Finally, you should sample tasty local wine.
The Grand Duchy of Luxembourg is a country of palaces, beautiful bridges, parks, old streets, and fortresses located on tops of the rocks. It is also a destination for those who love yachting and boating. The capital Luxembourg is extremely beautiful and has more than a thousand years old history. In Luxembourg, you can visit Notre-Dame Cathedral with its magnificent sculptures, Luxembourg City Hall, Saint Michael's Church, Boulevard Royal, ruins of the fortress, lots of museums and art galleries.
The Republic of Malta is an island country in the Mediterranean Sea. It is known as a county of ancient history, clear sea, coves, cliffs and rocks. Valletta, a capital of the country, is a beautiful Mediterranean fortress town. People often come here to see St John's Co-Cathedral, Grandmaster's Palace, Auberge de Castille and the Gardens of Hastings. There's also a great number of historical monuments, and stone temples in Malta.
The Principality of Monaco is situated in the south of Europe and is washed by the Ligurian Sea. In former times, Phoenicians used to live there. Monaco is full of parks and gardens, resorts, the biggest European casinos, night clubs and lots of historical sites and monuments. Among the most popular landmarks are: the Prince's Palace of Monaco, home of the Grimaldi Family built in the 18th century; Saint Nicholas Cathedral; Palace Square; the Museum of Antique Automobiles; as well as wax, philately and numismatic museums.

The Republic of San Marino is one of the world's smallest countries and one of the most favourite tourist destinations. Basilica di San Marino is a symbol of the republic. Almost untouched castle towns, ancient churches and narrow stone streets attract people from all over the world. The Museum of Curiosities can surprise its visitors with unusual displays of ancient weapons, torture instruments, as well as a unique collection of interesting items. San Marino is a fantastic image of a medieval country. It can be real scenery for historic movies.
Small countries have their own charm and beauty. They look like toys of a child in the adult world of huge and powerful states. They have cosy atmosphere, unique architecture and nature, bright festivals and ancient traditions.
Original language
Читайте также
It so happened, we've never been to Greece. However, its culture, cuisine, architecture and ancient history have always been interesting for me and my husband. We are also fond of climbing and extreme rest.
Amazingly, by some magic Prague has retained its unique historical heritage. City more than 700 years, he survived fires, wars, epidemics, but was never destroyed and came to our days in its original form.
A man is known by his hobbies. They may be different, but some of them are common to most.