ARTICLES
Articles total: 82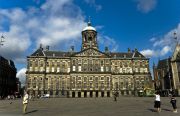 Where to go in September
05 July
Summer is over, but that's no reason to be sad. On the contrary, in front of the velvet season - a time when the sun does not burn its rays, when the water is still warm and the sea with a fresh breeze blowing. The fall of many of the world resorts ar
Читайте также
Word of Singapore for many fanned Wrath amazingly beautiful tropical paradise. This island city-state, belongs to the twenty smallest countries in the world.
Do you want to plunge into the world of exciting marine adventure world of romance and discovery? Then we invite you to Lisbon, is the main port and capital of Portugal.
This amazing country is the birthplace of Santa Claus, the Snow Queen, dwarves, elves and reindeer. Therefore, both adults and children come to Lapland in anticipation of Christmas miracles and magic.