ARTICLES
Articles total: 82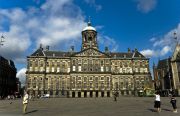 Where to go in September
05 July
Summer is over, but that's no reason to be sad. On the contrary, in front of the velvet season - a time when the sun does not burn its rays, when the water is still warm and the sea with a fresh breeze blowing. The fall of many of the world resorts ar
Читайте также
Wise men say, the distance is not the problem, it's the condition of the road itself.
Ahead of the long-awaited New Year's holiday weekend. And that means it's time to go on vacation happy family.
Many people think they can purchase a trendy cloth at any clothing store and there is no need to go somewhere else to look for it. But real connoisseurs of fashion believe that a designer object is worth of going for it to the edge of the world.